Dot Matrix Group is delighted to announce its investment in LiveSmart, a digital behavioural change health tech startup based in London.
LiveSmart provides health testing and lifestyle coaching services, delivered digitally
Founded in 2016, by CEO Alex Heaton, LiveSmart focuses on the corporate health and well-being market. After taking a blood test and a survey of the lifestyle of the user, the results are reviewed by a GP and a dietitian and results are made available in an easy to use app and one to one personal coaching is provided to the person by a dietitian on areas to improve, helping to reduce the risk of chronic diseases such as Type 2 diabetes. The product integrates to access other health tracking data from providers such as FitBit.
We love the B2B focus of the product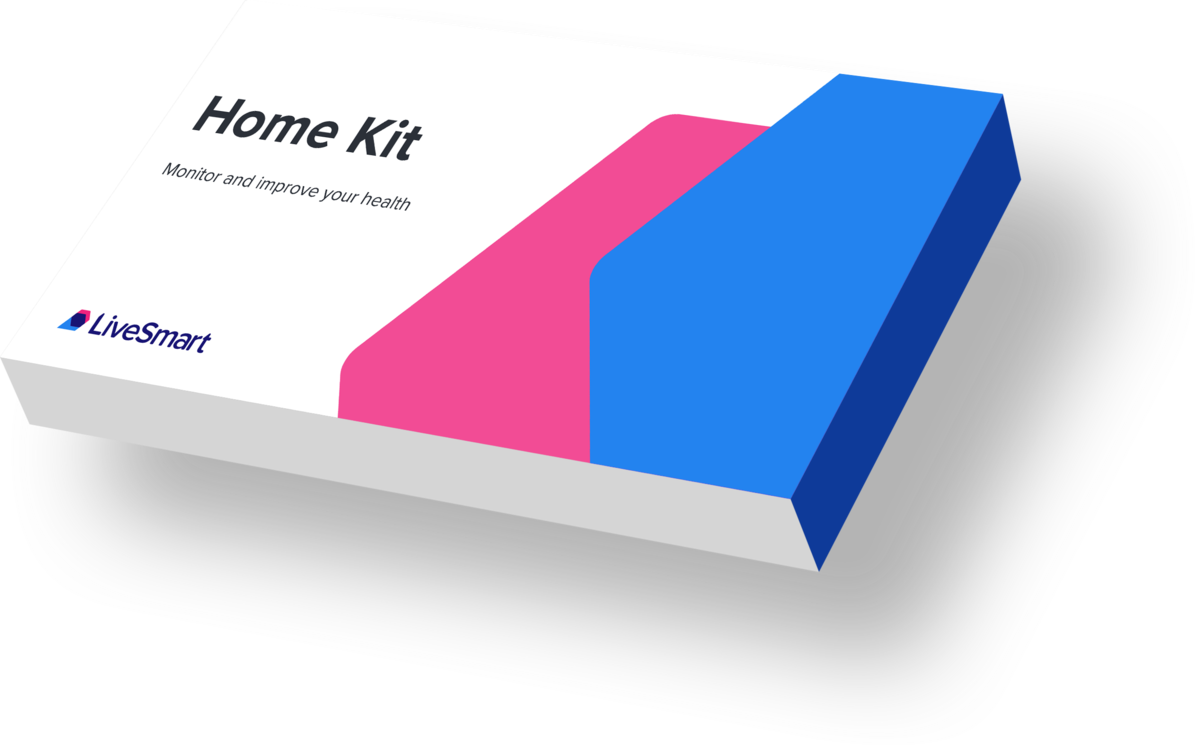 A testing kit can be sent to the user's home, or a nurse can visit to take the sample
The product is largely sold B2B with employers providing this as a perk for their employees. DMG believes that over the next decade, employers will be increasingly motivated to provide preventative health monitoring services to look after their employees. We also believe that user demand for their health data is set to increase strongly and there will be increasing awareness of seeking lifestyle improvements to avoid chronic diseases. This service will help fulfill that need faster than the NHS will be able to keep pace. These factors add to our view that this emerging market segment will provide a degree of 'stickiness', particularly as its corporate contracts are typically multi-year agreements.
Strong traction with key partners and customers
LiveSmart has an exclusive distribution agreement with AXA, one of the top 4 health insurers in the UK to sell their product under the Realise brand. We see this as a great add on to a company health insurance policy, and underpinned by research from Imperial College, they are proving that their product provides a significant improvement to the health scores of users. Employers are also able to access aggregated data to see the wellbeing progress of their employees which can lead to better productivity and potentially lower health insurance premiums in the future. They have already secured multi-year agreements with key corporate customers.
LiveSmart is demonstrating excellence in execution
Results can be accessed online or via the app
Having tracked them since 2016, DMG has seen LiveSmart continue its product development, whilst growing and developing commercial partnerships with a range of corporates, both in the UK and abroad. It is providing a service at a price point that is 3-5 times cheaper than the equivalent service from incumbent providers such as Bupa, and has developed a pipeline of contracted revenue from which to build from. Having tried the product ourselves, we can testify that the product has helped us to improve our lifestyles too!
Alex is really pleased with our interactions with them so far - including already leveraging the Dot Matrix Group network to create some exciting potential international expansion opportunities for LiveSmart. 
We look forward to working with Alex and his team to help LiveSmart grow and add value with the network and expertise of DMG's Syndicate Members.